Multi-WAN Load Balancing and Failover with DrayTek Routers
Small and Medium Businesses (SMB) are now implementing more mission-critical processes in a cloud/hosted environment.   Applications like email, CRM, Unified Communication, Premise Security, and ERP can all be implemented more effectively utilizing a third party provided accessed over the internet.  However, many SMBs are implementing these solutions without taking the steps necessary to ensure that their connection to their provider is redundant, reliable and secure.  With so many services and applications being accesses over the internet, a failure of the connection to the internet could cause business to grind to a halt.  Other SMBs are resisting moving any critical services to the cloud for this very reason.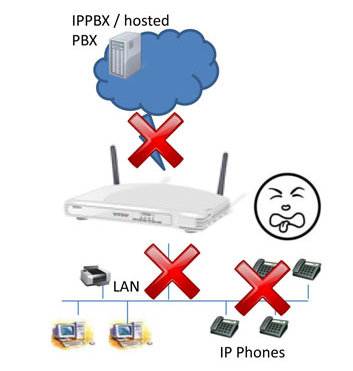 While there are many solutions to this problem available to Enterprise level companies, the SMB is often limited by budget or their technical capabilities when addressing this important issue.
DrayTek routers feature mutli-WAN capabilities with Load Balancing and Failover.  Models are available for both Dual- and Tri-WAN.
.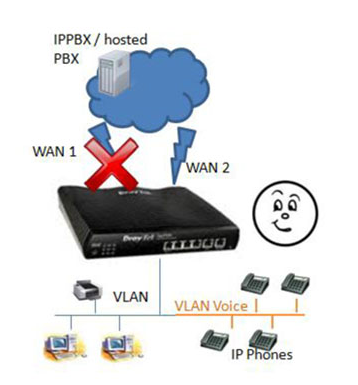 Redundancy and Guaranteed Business Continuity
DrayTek has the perfect solution with these multi-WAN routers. With these routers, services like DSL, Cable, metro Ethernet or Fiber can be combined to create a redundant connection to the Internet.  Selected DrayTek models also support 3G and 4G LTE WAN connections.  The routers can be configured for failover or a load balanced implementation.
In addition to WAN failover, DrayTek Multi-WAN routers support true load-balancing. This way additional bandwidth from secondary WAN is aggregated and not just sitting idle. DrayTek routers are sophisticated enough to recognize and remember sessions and perform Session Load balancing. Stateless Packet load balancing would break VoIP, HTTPS and other protocols.
These and other fine DrayTek routers are available at Clarity Technologies Group, LLC – Call 800-354-4160 today for more information or to order your new DrayTek Router!
Robert Messer, President of  of ABP Technologies explains the simplicity of DrayTek multi-wan functionality.